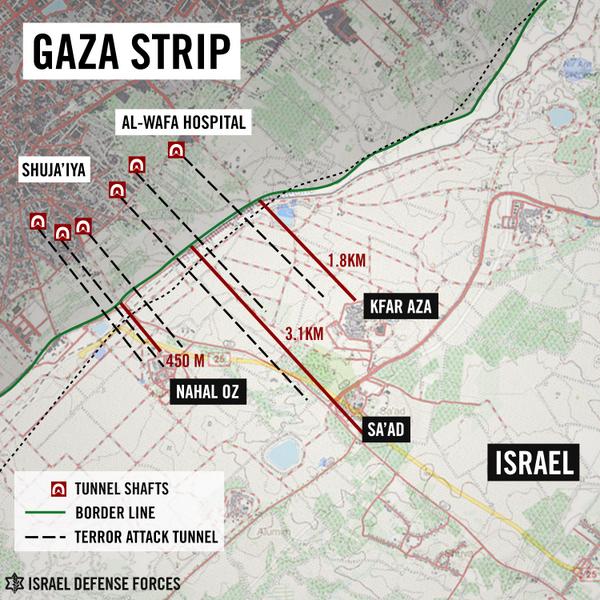 Five Israeli soldiers were killed early Tuesday morning after heavily armed Hamas gunman got into the country through an underground tunnel, the Israeli military said.
The Israel Defense Forces said the militants tunneled in to attack the Israeli community of Nahal Oz.
The Times of Israel reported that four to seven gunmen emerged from the tunnel, which spanned about 150 yards inside Israel:
The assailants managed to reach a pillbox guard tower next to Kibbutz Nahal Oz, and fired an anti-tank missile at the small barracks attached to the pillbox. Five soldiers were killed in that attack.

The terrorists then charged at the position in an attempt to kidnap a soldier and bring him to the Gaza Strip, but a soldier in the top portion of the tower opened fire, hitting one of the attackers. Two other soldiers failed to fire their weapons.

The other Hamas gunmen dropped their weapons and slipped back into Gaza. Soldiers searching the area found a rifle and missiles left behind by the Palestinians. The IDF said that the soldier's action prevented an infiltration into the kibbutz.
On Monday afternoon, four Israeli soldiers were killed when Hamas fired a mortar over the border into Israel.
Read More HERE