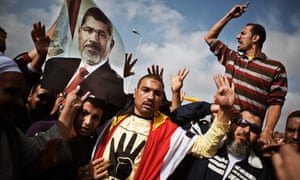 Files reveal plans for crown prince to demand David Cameron act against Islamist group in return for BAE Systems and BP deals
The United Arab Emirates threatened to block billion-pound arms deals with the UK, stop inward investment and cut intelligence cooperation if David Cameron did not act against the Muslim Brotherhood, the Guardian has learned.
Internal UAE government documents seen by the Guardian show that the crown prince of Abu Dhabi was briefed to complain to the prime minister about the Muslim Brotherhood in June 2012, when one of its leading members, Mohamed Morsi, became Egyptian president.
While we're on the subject:
Lets add CAIR to the bill!!
In the briefing notes it was suggested that the crown prince demand Cameron rein in BBC coverage.
In return, Cameron was to be offered lucrative arms and oil deals for British business which would have generated billions of pounds for the jet divisions of BAE Systems and allowed BP to bid to drill for hydrocarbons in the Gulf.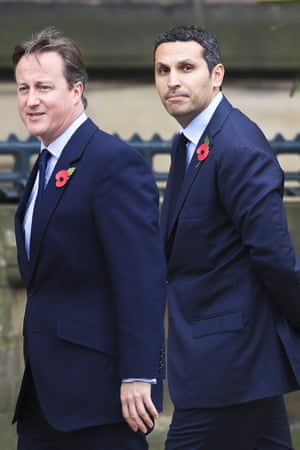 A second set of papers from 2014 reveal that the UK's ambassador to the UAE was warned by Khaldoon al-Mubarak – best known in Britain as chairman of Manchester City football club but also the right-hand man of the crown prince – that the UAE was still unhappy and that a "red flag" had been raised about the British government's indifference to the Brotherhood's operation.
The warning delivered to Dominic Jermey said the trust between the two nations "has been challenged due to the UK position towards the Muslim Brotherhood" because "our ally is not seeing it as we do: an existential threat not just to the UAE but to the region".
A trio of the UK's closest allies in the Arab world – Egypt, Saudi Arabia and the UAE – have complained that London is a base for the Muslim Brotherhood, which began and developed in Egypt and has since spread around the world. These Arab nations have all outlawed the Brotherhood and accused it of links to terrorism. The Muslim Brotherhood denies this, saying it is a peaceful political movement.
The UAE's internal foreign office papers claim the Muslim Brotherhood is "ingrained" in British society, and characterise the group as a potential fifth column which has "been masterful in working undercover and presenting themselves in a veneer of moderation".
The issue is likely to have been raised this week by the visiting Egyptian president, Abdel Fatah al-Sisi, who launched a brutal crackdown on the Islamists after ousting President Morsi. Sisi had vowed to wipe out the group, which he branded a terrorist organisation.
Read More HERE